Swim With
Our Pet Sharks!!!
One of the main attractions is swimming with our sharks in the marina. As seen on Discover Channel, Shark Week, Animal Planet and many more TV shows. Many movie stars come to Compass as well to take in the peace and quiet for the day or week. See why over 5 million people have viewed our sharks. Go to this site to view… https://www.facebook.com/thisisinsidertravel/videos/1619020038425159/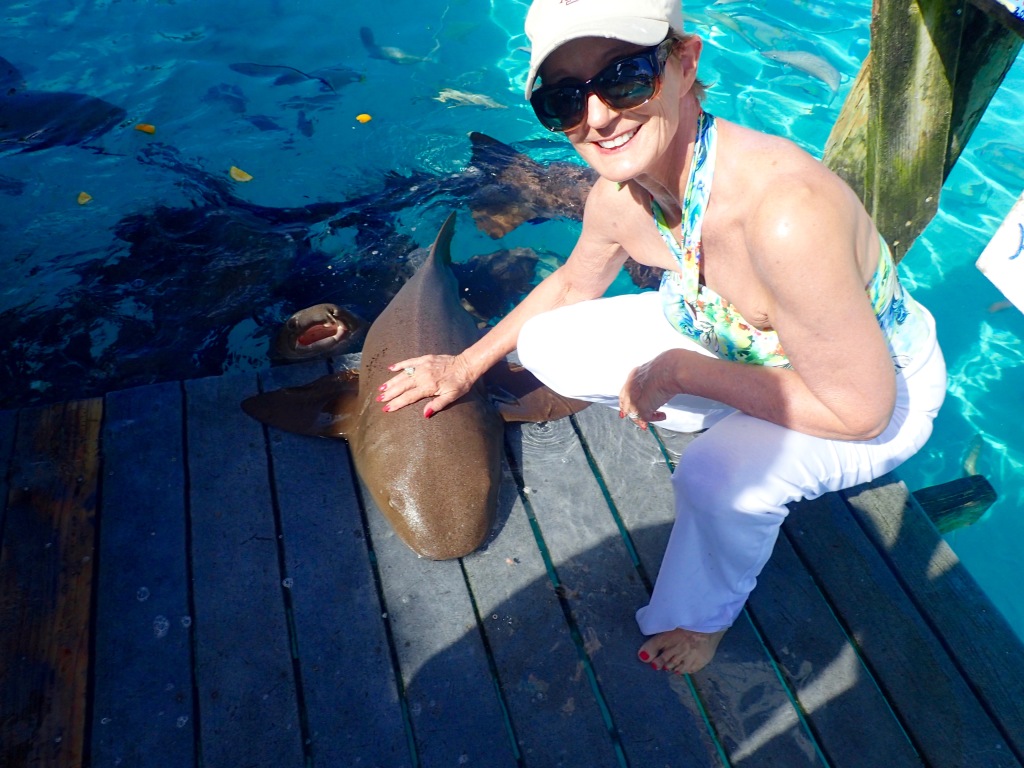 The surrounding area promises endless possibilities for exploring, beachcombing, fishing, swimming, snorkeling, and just purely relaxing.
Fishing is plentiful and close by. In just 10 minutes, you can be deepwater fishing. Snapper, Grouper, and bottom fishing are year-round. April, May, and June are peak Dolphin season; July, August, and September bring excellent Tuna fishing, and November through March is great for Wahoo, Snapper, Grouper, and bottom fishing. Ask Tucker for his local knowledge or hire a local guide for a half-day or full-day of fishing.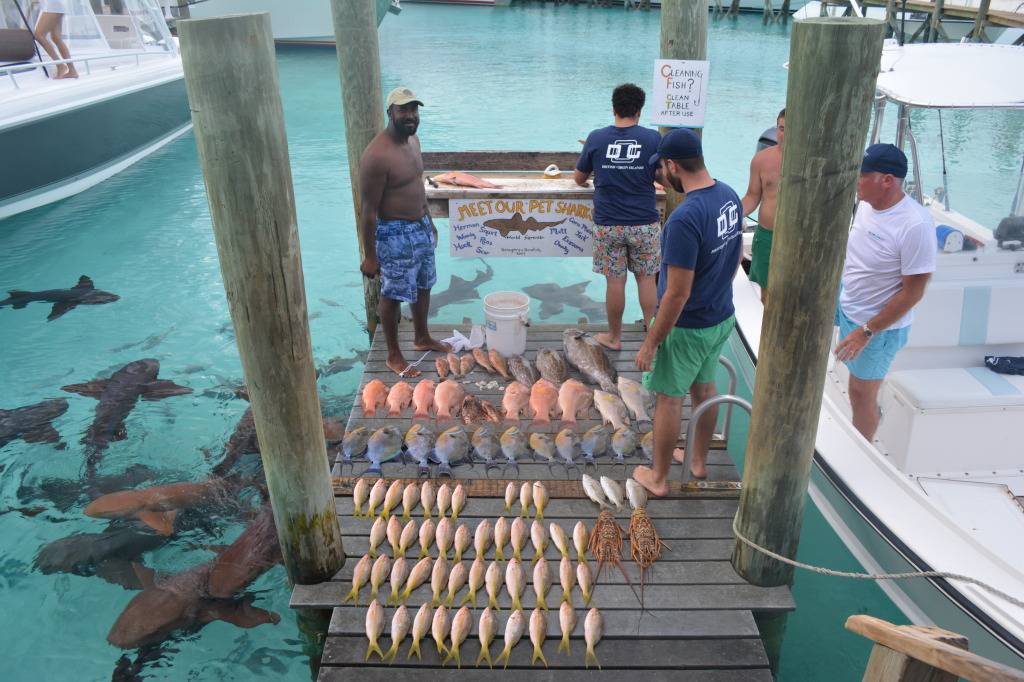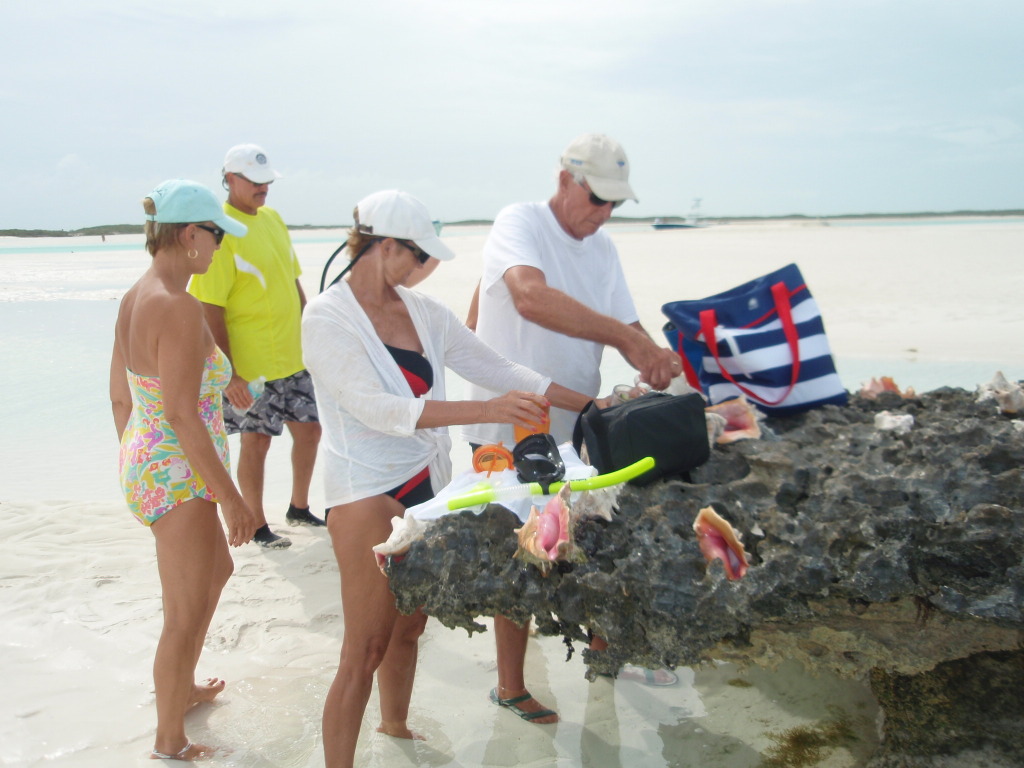 Sampson Cay is a private island and is no longer open to the public.
Staniel Cay is a quaint island approximately eight miles south. Thunderball Grotto, featured in the James Bond movie Thunderball, is a popular snorkeling cave off Staniel Cay. On the island, there is a restaurant offering breakfast, lunch, and dinner. The island has three small grocery stores-be sure to order homemade Bahama bread. Also located on the island are a medical clinic, a church, and the closest landing strip to Compass Cay.
Visit the swimming pigs at Big Major's Spot or venture a bit further to Bitter Guana Cay, where you will find a colony of iguanas. Or stop by one of the local "Sand Bars" and have a picnic.
Rocky Dundas, which is almost within swimming distance of Compass, has the most spectacular snorkeling caves featuring stalactites illuminated by the sun through a hole in the ceiling. Just a short mile away from Compass Cay in the Exuma Cays Land and Sea Park, overseen by The Bahamas National Trust and The Nature Conservancy. The 176-square-mile park is a sanctuary for marine life. Throughout the park, you can explore the underwater beauty of coral reefs and hiking trails, and explore pristine beaches. No fishing or taking of anything is allowed, which makes it a spectacular diving ground and a blueprint for similar sanctuaries in the Bahamas and elsewhere around the world.